News
TRUMAN @ WESTMINSTER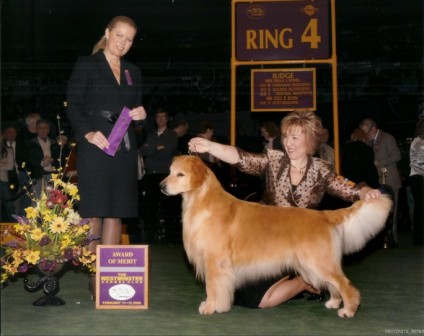 WE ARE ALL SO PROUD OF TRUMAN, HE HAS ACCOMPLISHED JUST ABOUT EVERYTHING ANYONE COULD WISH FOR. BUT NOW HE HAS DONE EVEN MORE, HE GOT AN AWARD OF MERIT AT THE WESTMINSTER DOG SHOW. THANKS KRISTI FOR SHOWING US ALL WHAT TRUMAN CAN DO.
BIS/BISS Ch Sandpiper's Give'M H Harry SDHF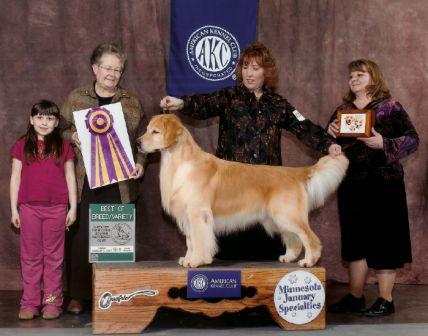 Truman finished his Championship in May 2006, and since he has been burning up the Group Ring. Truman is handled by Kristi and lives with his other mom Deb. Between the two of them they have done wonderful things with Truman. I can not thank them enough for all they have done for Truman. Keep your eyes on this site for all the wonderful off spring that Truman is producing. Thanks Deb and Kristi for handling and grooming to such a profection. I can not thank you enough UPDATE TRUMAN TOOK BIS AT THE DULUTH KENNEL CLUB ON JULY 14TH,2006. PICTURES TO FOLLOW SOON. THAT ALSO PUT TRUMAN INTO THE SDHF, AND HE MADE THE TOP 20. WAY TO GO TRUMAN. TRUMAN TOOK BOB AT THE MINNESOTA SPECIALTY. HIS DAUGHTER REGAN FIRST WEEK END OUT TOOK 1ST IN HER 6-9 MONTH PUPPY CLASS. WATCH FOR THE PICTURES OF THE 2 OF THEM. TRUMAN IS ALSO GOING TO WESTMINISTER. TRUMAN TOOK ANOTHER BOB AT THE DES MOINES, IOWA SPECIALTY. WAY TO GO KRISTI AND TRUMAN ANOTHER BIS FOR TRUMAN AT LAKE SHORE KC IN NOVEMBER 2007
SAD NEWS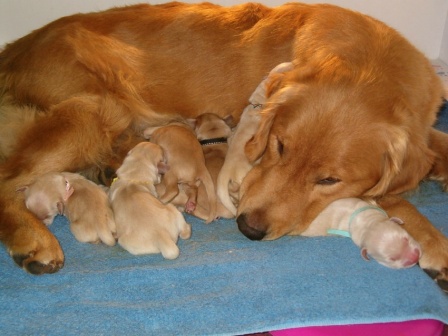 It has been very exciting and sad at TeddyBear Goldens. August 19 and August 29 we welcomed 19 new babies to our home. But then on September 26, very unexpected we lost one of our most precious girls Lucy. She is sadly missed by all. She was one of a kind. We love you Lucy.